When you get a new LCD screen for a laptop you always want to make sure that you received the right screen. Here the repair cat is taking a look and double checking my new screen.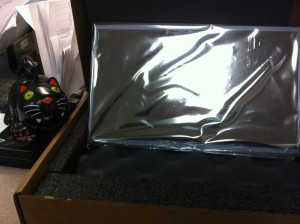 The URI to TrackBack this entry is: https://repairhq.blogs.kpbsd.k12.ak.us/archives/141/trackback
on December 9, 2011 at 11:02 am Webmaster Mike Said:

Repair Cat: Illuminating the Darkness Since 2011.